Confident little girls can change the world!
Singers Company provides a fun environment for young girls to sing, dance, make friends, and rock out!
Find a class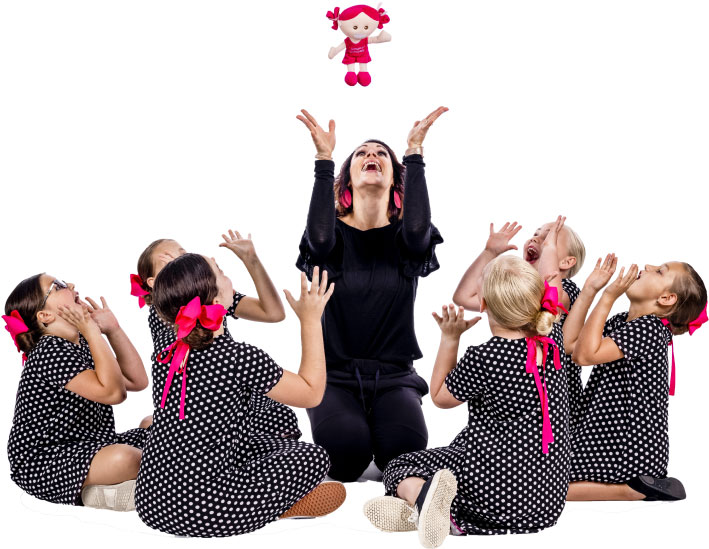 What is Singers Company?
Singers Company provides a non-competitive opportunity for girls to perform, a fun way to inspire confidence, make friends and share joy through music & dance.
With practices once a week and 2-3 performances at the end of each Singers Company season, these young girls develop talents and skills that last a lifetime. It is inspiring to see a young girl, once afraid to leave her mother's side, get up in front a large audience and sing a solo with confidence!
Our Mission
We believe that there is beauty and value in each and EVERY voice. We believe that when girls feel confident & empowered they make better decisions, look for the good in others and grow up to be powerful women & moms. We believe that these confident girls change the world one person, family & community at a time.
Singers Company girls
have strengthened confidence
gain experience performing in front of an audience
increase their singing and dancing ability
make friends and have fun
are preschool to elementary-aged
attend practice once a week for 50 minutes
practice and perform during the school year
Enroll today!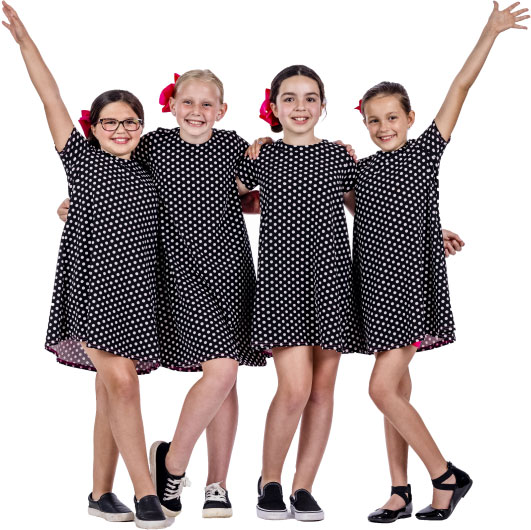 What parents are saying..
I wasn't able to make it to Madelyn's recital yesterday, my husband took Madelyn and recorded her solo. Oh.My.heart! I cried and about fell apart when I saw her singing with such confidence on the recording, (it brought tears to my husband as well—just don't tell him I told you). I wanted to let you know how thankful I am for all you do in helping that fun bunch of girls-- you create magic for them and help build their confidence. Madelyn just loves Singers Company and looks forward to it every week. I have watched Madelyn since she has joined Singers Company and how she has gained confidence, she has grown so much since joining your singing group. So THANK YOU! You are an amazing person, thank you for creating a fun atmosphere for Miss Madelyn and all of the other girls.
Thank you for the awesome job you and Bailey do with the girls! I couldn't believe Kadence sang that solo! She has gained so much confidence in the last 6 months! So glad we found Singers Company and super thankful for your hard work!
This program has helped her in so many ways! She is no longer afraid of being in front of an audience and she loves singing. She will be back in the Fall and will be impatiently counting down the days until then. I have a feeling we will be a Singers Company family for many years. I noticed the way Charlotte watches the older girls sing their solos. It's her dream to do the same! Thank you again for everything!
I am so glad you have your program for the girls because Grace just loves it, she always wants to stay longer and go more than just once a week!
Words can't even describe the excitement and joy that you have brought to me today. You are truly an amazing friend! This is a dream come true for both Trinity and me. I have always wanted her to learn and be able to dance and sing her little heart out. I know that this will boost her self-confidence and be such a positive thing in her life. She will remember this great experience her whole life and what joy it will bring to her.
I really think Singers Company was her big push outside her comfort zone in such a fun and supportive way! You made her feel so comfortable on the stage. Everything I read told me not to push her into uncomfortable situations but you were able to push her without making her nervous.
My daughter was part of Singers Company for 3 years and it has taught her so many positive things.. She has grown leaps and bounds with being able to speak in front of crowds and sing as well.. Her confidence has grown, love for music, friends and herself has been a huge part as well.. Thank you for sharing your talent with these girls and being such a huge role model in Brooklynn's life. You have been so patient, loving and caring with Brooklynn!! Thank you, thank you and thank you..
Thank you for a lovely first class! Dorothy had fun and enjoyed herself immensely. I didn't share this with you but Dorothy had tried to join a dance class last year and left in tears. The instructor didn't introduce her to the other girls, they jumped into a routine everyone knew but Dorothy and the only interaction my daughter had with the other girls was waiting in line for the bathroom. It was a terrible experience and she was very hesitant to come to Singers and Company as a result.You welcomed her in a way that absolutely warmed my heart and made such a difference for her. From the bottom of my heart, thank you!
I have nothing but love for you!! You saw so much more in Jane than I expected and have so much confidence in her! You are such a blessing to her and I am blown away by how far she has come. I don't think I will ever adequately be able to tell you how much you and Bailey have impacted and strengthened Jane. My heart could just burst right now!! She has really become a different person! She used to sing but only when everyone sang and she would sing quietly, not she belts out songs by herself all the time. I absolutely love it.(pretend that's happy crying) (I started crying talking to Bailey so I decided to text you instead)
I wanted to thank you for the time spent with Mia- she is absolutely loving being back in Singers Company! Brittney and I look forward to picking her up from practice because she is always beaming with excitement, and eager to talk to us about everything you have her working on.
I just wanted to thank you so much for such a wonderful Singers Company Fall season for Olivia. She absolutely LOVES it. She has grown so much in her confidence, it's truly amazing! Thank you, thank you, thank you!! I hope you have a wonderful Christmas with your family and I know Olivia very much looks forward to seeing you and starting back up with SC in January!!
What directors are saying..
After class yesterday, I just felt so overwhelmed with gratitude. These girls bring so much sunshine into my life--especially since I don't have little ones of my own. The girl who was a "crier" on day one and who, according to her family, "has serious anxiety problems", didn't cry on week #2 or #3, is smiling, and is opening up. Another little girl asked me if she can come to Singers Company every day. Other girls will just give me a huge hug on their way out the door, and another girl hid behind my piano because she wanted to stay at my house after class. Moms are sending their thanks. I could go on and on. It's just awesome.
We had our first performance at an assisted living center last night. The girls were AWESOME!! They were excited and, oddly enough, every single girl did their solos! I hadn't expected that!!! I had sooo many happy excited parents! I had a grandfather of one of the girls come up and tell me what a blessing Singers Company has been for his granddaughter. I can't believe how much some of these girls have already grown and the confidence they have gained(especially after last night)! They looked stunning in their costumes too!!
Just wanted to send you a note to tell you last night was our friends and family show.... And it was magical!!! Seriously...It was my favorite show I have done yet. We had many teary eyes on the audience... And many personal milestones for girls in my group.... One girl with a severe speech impediment... Painfully shy.. Did a speaking part AND and solo. Her mom cried the whole time!!! One girl with cleft palate (which is fixed) but has a really hard time speaking.. And with confidence... Shined like a star!!! It was so awesome.
I just want to say thank you. I am so impressed by this program. I think you call it magical and it really is! I just can't say enough. I am thrilled to be a part of this and the moms are so happy that it's non-competitive, fun and focused on building confidence. One mom was saying her daughter was in a play and she felt a lot of pressure and she likes this because we don't push perfection.
I'm only a couple of weeks in, but I had to tell you how much being a director has impacted my family. I knew I would love it. I knew the girls I teach would love it. But I didn't know how much joy it would bring to my family, including my boys and husband (what?!). There has been more music, more dancing, and more laughter in the past couple of weeks than we've had in a long time. A healing we have needed. Our house has a new Spirit in it, and I can't thank you enough! It's because of this incredible Singers Company program that my family is changing! THANK YOU for all of it!!
I am so surprised at how many Mom's and Dad's thank me for "all I do for the girls" or they say for "making Singers Co so special for my daughter". It happens weekly. It just hit me that this is a special thing that is happening! I am thinking that the Broader Mission of Singer's Company; of every voice matters and is heard and the building confidence in every girl is what these families are feeling...and that is why they feel grateful! Thanks for letting me share that! :)
I absolutely LOVE being a part of Singer's Company. Such a blessing in my life and in the lives of my girls.Never imagined that I would love it this much when I started off on this adventure. Thank you for sharing YOUR talents with us and ALL these girls we touch because of Singers Company!!!!!
I have a sweet girl that just started in Jan. I had never met her mother b/c she works and her dad always brings her to Singers Company. This girl had been having problems at school, no friends and so forth. So, she has been coming each week and by the end she would come running in and the girls were all happy to see her etc.... I didn't know about any of the school problems at this time. After our third performance, which was amazing, her mom said that this has been a lifesaver for her daughter and that she is happy again etc... The cutest thing though, is that her mom says that when she sings at church, her daughter tells her that she needs to open her mouth and raise her eyebrows:) So glad to be involved in this program; to be involved in helping influence these sweet little girlies!!!!
I thought you'd like to see this card that I got from one of my girls. This is so special to me because this girl had SOOO many emotional issues during her first season with me (tantrums, serious disrespect, etc.). I dealt with it as you advised. I reluctantly let her come back last September, and she has been a DIFFERENT girl. No hint of the previous issues. I believe that your methods helped her--and so does her mom! ("The confidence they build in Singers Co. carries over to everyday living.") I've said it before, and I'll say it again: I am so grateful to be a part of this! Thank you for all you do--your methods, your love, everything. :)
I have the best job ever!!! I seriously have the best job ever. Thank you!!
Why should I be a Singers Company director?
The Story Behind Singers
Singers Company opened the first five franchises in September of 2011. Since then, we have grown to 65 franchises and growing. These amazing franchise owners and directors have gathered in 2015 and 2017 for the Singers Company Directors Retreat in Southern California. We gathered for just over 24 hours. In that short time, amazing friendships grew, skills were strengthened, knowledge was shared and gifts were given. These women are beyond amazing! We also asked these wonderful women to share THEIR voices! Little did they know it was their time to perform!!
Through smiles, laughter, baby bumps, and new music and choreography literally taught in minutes . . . these incredible women used their skills to bust a move and become a kid again! We don't claim perfection . . we never will! But we claim love, fun, and friendship through music and dance! We love Singers Company!
Read more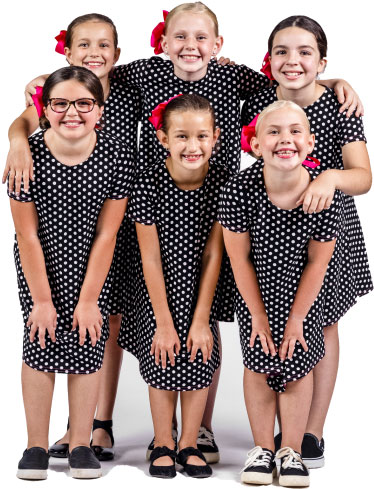 Become a director and start a business in your area!
Find out how