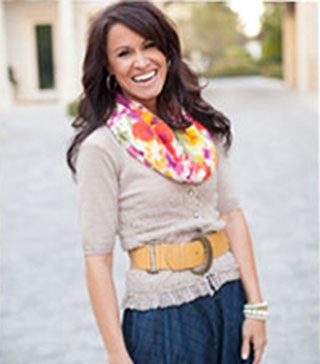 Becky Fife
SHOW DEVELOPMENT
Becky is the creative mastermind behind our shows! She helps in the creation of show themes, music selection and choreography. With over 20 years experience choreographing everything from collegiate half-time shows to children's musical theater, Singers Company is Becky's favorite place to be! She and her husband, David, have seven children and live in Las Vegas, Nevada.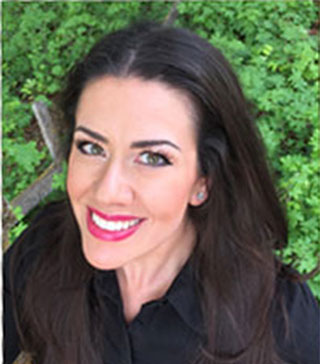 Isabel Malherbe
MENTOR PROGRAM DIRECTOR
Isabel Malherbe, known to her darling students as "Miss Izzy," has directed her own Singers Company group in Spanish Fork, Utah since 2011. Isabel is the Mentor Program Director for Singers Company and provides support for all new directors with marketing strategies, initial training, and performance training.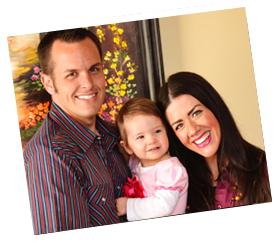 Isabel credits her success as a director to some in-depth mentoring with Singers Company founder, Katie Parker. She loves sharing her knowledge and years of Singers Company experience with our new directors-in-training as they begin their journey into the wonderful and life-changing world of Singers Company!
Isabel was raised in a very musical Brazilian-American family. Her dad is an avid pianist and opera fanatic, and her mom has an extensive background in ballet. As a young woman, Isabel studied ballet and piano, and completed nearly a decade of vocal training. She graduated from Brigham Young University and Utah Valley University with separate degrees in Political Science and Legal Studies. Isabel lives in Spanish Fork, Utah, with her husband and children. Her personal interests include exercising; enjoying nature; baking; enjoying books, movies, and shows of eras-gone-by, such as "Anne of Green Gables" and "Little House on the Prairie". She enjoys creating video and music media and will sometimes pull an all-nighter if the creativity bug bites her. She's an animal lover, enjoys decorating her home, and loves a good laugh.
Danielle Jones
PRODUCT MANAGER
Danielle immediately fell in love with Singers Company when her girls joined the first group in Ladera Ranch, California, back in the Spring of 2004. In 2013, she began overseeing the packaging of Singers Company costumes. She has an undeniable need to organize everything and is very meticulous, so this role is a perfect fit! Recently, Danielle has taken on the role of Product Manager, overseeing not only the costumes, but the distribution of all of the additional products ordered by Singers Company directors and families.
Danielle received her bachelor's degree at CSULB in Health Science and married her high school sweetheart, Ryan, in 1992. They have four children: Mackenzie, a junior at BYU-I; Madalyn, who is currently serving a church mission in Portugal; Trevor, a freshman in high school; and Meredith, a seventh grader. Danielle is a Southern California native who loves the beach,bike rides, popcorn and a clean house!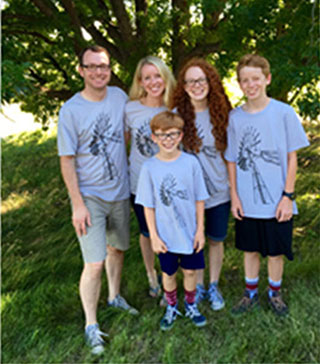 Leslie Horn
SOCIAL MEDIA CONSULTANT
Leslie earned her Bachelor of Arts in English from Brigham Young University, with a focus on Editing for Publication. In recent years, she has enjoyed expanding her skill set to include teaching, specifically Language Arts, Latin and Humanities at a local private school. She currently serves actively in her church as a Family History research specialist. Leslie is also the leader of a Cub Scout den and often volunteers with various community service organizations. She has been known to dabble in city politics a bit, when persuaded.
In her free time, Leslie enjoys reading, improving her manners through close study of "Downton Abbey" episodes, attending the symphony and plays, researching her family history, playing the piano, and dreaming up travel plans. As the parents of three inquisitive and analytical children (two teenagers!),Leslie and her husband, Neal, have developed an affinity for finding family-friendly cultural and educational opportunities near their home in Dallas/Fort Worth, Texas. They enjoy spending time together, tending to their suburban farm/menagerie, and filling their home with music and laughter. Leslie is excited to be part of the Singers Company team!
Carrie Damitz
DIRECTOR SUPPORT
Carrie joined the Singers Company team in October 2013 and has watched it grow from several directors to over seventy now! She provides support to all of our directors with costuming, business advice, technology and keeps everything behind the scenes in order. She feels so fortunate to work with all these amazing and inspiring directors!
Carrie (big time introvert) first learned about Singers Company when her six year old (big time extrovert) daughter was looking for a place she could shine. They found all that and more in Singers Company. Her daughter participated all through elementary school, but wasn't done yet, so she became Katie Parker's assistant in middle school. When she outgrew that, she purchased her own franchise and became a director in high school.
Carrie has a bachelor's degree in Elementary Education from Brigham Young University and has taught kindergarten, first grade and third grade, as well as a stint as a middle school foreign language teacher. She aspires to get her Master's degree in Art History some day. She enjoys painting, yoga, ballet, reading, traveling and spending time at the beach near her home in Carlsbad, CA. She speaks fluent Italian and dreams of one day owning a villa in Tuscany with lots of goats and chickens. She has been married to David for 26 years and has three children: Emma, now in college and still singing, Owen who is serving a church mission in Texas (and eventually Peru), and Griffin, an avid golfer and freshman in high school.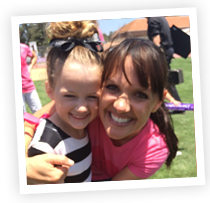 History
My name is Katie Parker and I founded Singers Company after a lifetime of experience as both a student and teacher of music and dance. While growing up in the small town of Merced, California, my mother, Kathy Callister, started a girls' performing group so my sisters and I could experience the joys of learning to sing, dance, and perform. She also had an older sister, Cheryl Fogg, who demonstrated this same opportunity for her daughters and their friends in Fresno, CA.
As a teenager, I was required to prepare for and fund the tuition portion of my future college education. Because of my interest and experience in music and dance and my reluctance to give up my vacation for a "summer job," my mother suggested I start my own performing group for little girls. I realized it could be the perfect way to earn extra money while remaining focused on my studies and other responsibilities. So I started Singer's Company in 1994 and have never stopped. Whatever city I have lived in, I have started and directed Singers Company.
Along the way, I gained knowledge and created tools that empower young girls and help strengthen their confidence through music and dance. I love these young girls and the energy for life they have. We sing, we dance, we laugh – they bring such joy to my life and our community. There is so much good that comes from these groups that I felt it was time to share it and make a difference in this world! I am married and have five children, two of which are girls that participate in my own Singers Company.